Alto Cinco
526 Westcott St, Syracuse, NY 13210
Order now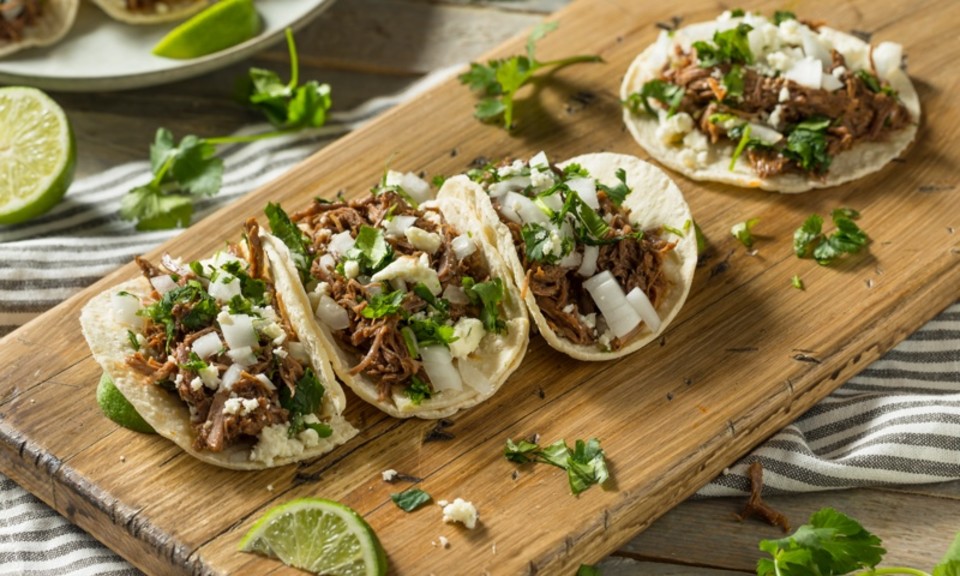 Elizabeth
My fiance grew up in a city about 10 minutes from the Mexican border. He said that this place has the best mole he's ever had since he left Texas. I've ordered from here at least 15 times and every dish I've had every time has been great. Except the vegan quesadilla, that was just OK. This is the place Chipotle desperately wishes it could be. FYI, we're both vegetarian, so this place is super vegetarian friendly (and even vegan-friendly. All the vegan burritos are delicious). It has a lot of stuff for the carnivores too, though!
Lisa
Dear GrubHub, Do you really need to ask how Alto Cinco is? Really? Because Alto Cinco is freaking amazing! Queso = thumbs up from the teenager. Nachos? Oh yeah. Loving the guac. And catfish burrito? Can't go wrong! I posted on FB that I was getting Alto Cinco for dinner, and was barraged w/ comments from jealous friends! That says it all. Thanks for dinner!
Crystal
Order arrived a good 20 minutes before it was expected AND it was hot and fresh. Enchiladas were amazing, as was everything else I ordered. Only thing I would have done differently would have been ordering the red sauce for the enchiladas on the side, or asked for extra, for when I reheated it since there was so much for leftovers.
Kylie
All I ask is that one day I can order from Grubhub and the magical food genies from the lovely restaurants could send me an eating utensil. A mere fork, spoon, spork, ladle, or even a knife would do wonders for my dining experience. I thank you again for your marvelous creations. #PassMeAFork #CantEat #NoHandsEating
Norma
Good food! Except I think they need to check computer more frequently for Grub Hub orders as this is 2nd time I've placed an order and they had to look it up and did not know it was there. I called them this morning to check it out and good thing I did. Then they followed through and it was ready by noon.
About us
Breakfast, Dinner, Mexican, Salads
Today

Delivery: 10:00 AM - 12:30 AM

Takeout: 10:00 AM - 12:30 AM

Delivery

Monday:

10:00 AM - 12:30 AM

Tuesday:

10:00 AM - 12:30 AM

Wednesday:

10:00 AM - 12:30 AM

Thursday:

10:00 AM - 12:30 AM

Friday:

10:00 AM - 12:30 AM

Saturday:

10:00 AM - 12:30 AM

Sunday:

10:00 AM - 12:30 AM

Takeout

Monday:

10:00 AM - 12:30 AM

Tuesday:

10:00 AM - 12:30 AM

Wednesday:

10:00 AM - 12:30 AM

Thursday:

10:00 AM - 12:30 AM

Friday:

10:00 AM - 12:30 AM

Saturday:

10:00 AM - 12:30 AM

Sunday:

10:00 AM - 12:30 AM